This article needs more images to help tell about the person, place, or thing.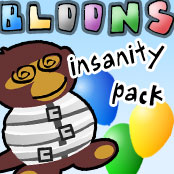 Bloons Insanity is a game in the Bloons series for experts. It features fifty levels from Bloonsworld and MyNinjaKiwi and "served them up in one misery inducing pack of trickery-pokery". It is a much harder version of the regular bloons game, hence the name.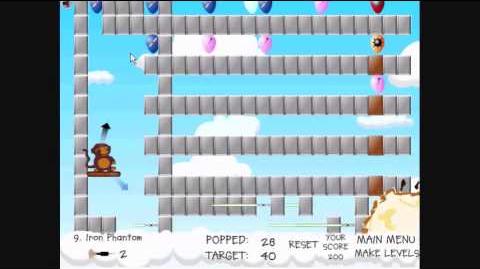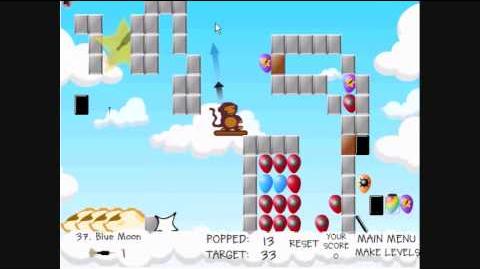 Levels are much harder than previous versions, and players may easily get stuck on some levels, even in the first ones. Here's a list of levels: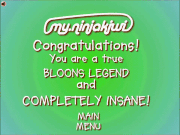 Many levels in this game have 1 starting darts and 100% pop requirement.
http://archive.ninjakiwi.com/blog/new-bloons-game-bloons-insanity/

Ad blocker interference detected!
Wikia is a free-to-use site that makes money from advertising. We have a modified experience for viewers using ad blockers

Wikia is not accessible if you've made further modifications. Remove the custom ad blocker rule(s) and the page will load as expected.