High-Tech Track
is an
expert difficulty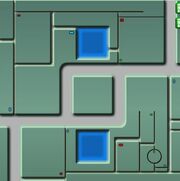 track
in the
BTD4
Premium Tracks
. It costs

15 to purchase it.
Monkey Buccaneers
can be placed inside the blue squares. The track is fairly hard due to its short paths but they are generally only coming from one direction. It is advised to place the majority of your towers inside the square in the middle of the track. This track appears to be based on a mechanical-like theme.
Tracks in the Bloons TD Series
Ad blocker interference detected!
Wikia is a free-to-use site that makes money from advertising. We have a modified experience for viewers using ad blockers

Wikia is not accessible if you've made further modifications. Remove the custom ad blocker rule(s) and the page will load as expected.